Prof Ian A. Kinloch CV

---

Ian Kinloch became Professor of Materials Science at the University of Manchester in 2012. He leads the nanomaterials group and works with other departments within the university and with researchers at other universities and in industry. From doctoral studies and postdoctoral work at the University of Cambridge, he developed methods for the large-scale production of carbon nanotubes which have been commercialised through the speciality chemicals company that sponsored his studies and through a spin-out company based in Cambridge. His current research applies the methods developed for carbon nanotubes to investigate routes to manufacture graphene on a commercial scale; he is also researching the rheological properties of graphene – how it might be distributed within a polymer matrix – and methods of developing composite materials that could take advantage of graphene's properties. Professor Kinloch takes what he terms a ' holistic' approach in developing the materials, the processes to manufacture them, and the application markets, all in parallel. This assures potential customers that the product will be available in the right quantities when they need it, and assures suppliers that there are markets for the materials and products that they are gearing up to produce.
Powered by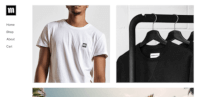 Create your own unique website with customizable templates.